I test out leggings from Tiny Fish on a yoga retreat
Read More
Try as I might, I'm not a naturally relaxed person. There's so much to do in the day and so little time that I sometimes end up GETTING JUST SO STRESSED OUT. So a three-night break to Paradis Plage - a surf, yoga and spa retreat in Morocco, booked through The Healthy Holiday Company - was surely the closest I was going to get to unleashing my inner zen. With sun, sea and a luxury hotel to boot, I was going to fly or die at chilling out.
A warm welcome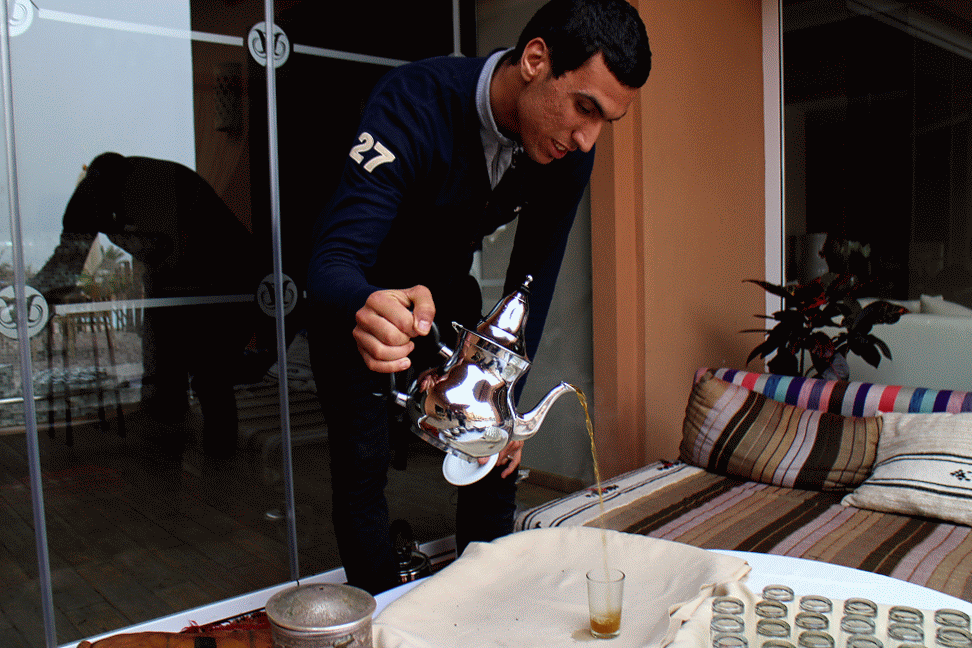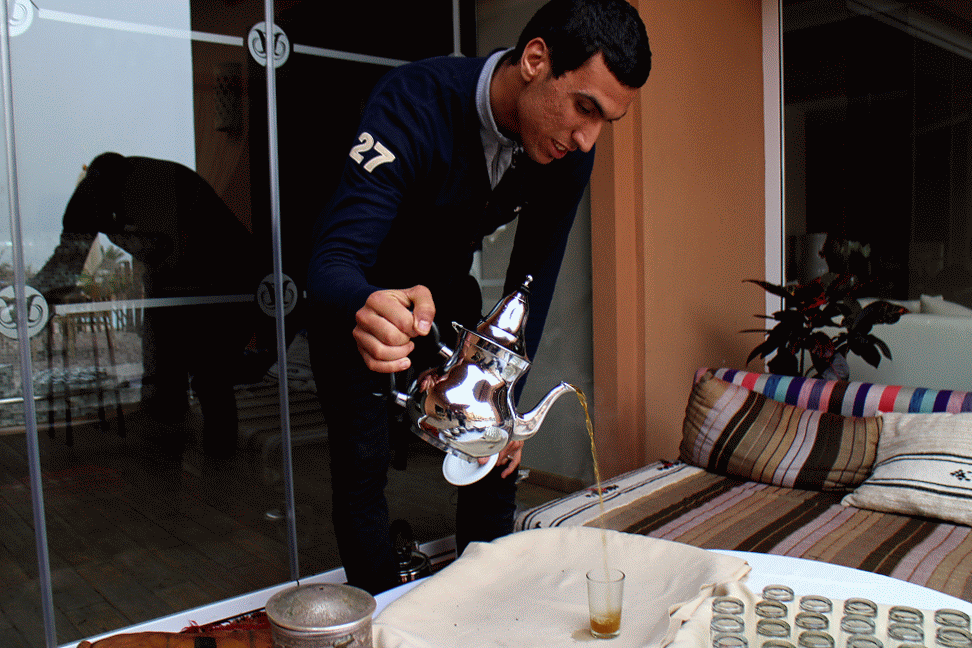 After a delayed flight from Gatwick to Agadir, my stress-o-meter was beginning to surge. But the one-hour transfer north to Paradis Plage was a breeze and I excitedly peered out of the taxi window at the coastline speeding past on our left beneath the moonlit sky. Walking into the plush entrance of Paradis Plage with its mosaic tiles, dappled lighting and water bowl filled with flowers, I felt calm even before being handed a cool, wet flannel that smelt of orange blossom. It is traditional in Morocco to use orange blossom water for making sweets - or to give it to guests to freshen up before entering a house. The hotel blends traditional Moroccan style with modern touches - in its three-hectare grounds you'll find a north African tent just yards from an outdoor jacuzzi, and a spa that offers both ancestral and modern treatments.
Stepping inside my Premium Suite also helped me part ways with the stressed-out Londoner I'd been just hours before. Complete with kitchenette, dining area and lounge, it featured homely touches like surfing canvases, lamps made from driftwood - and bath towels sprinkled with flower petals. The immaculate bedroom had a sea-view balcony so the next morning I could simply reach from the bed and open the curtains to check the surf conditions.
The surfing
For beginners, you need only venture as far as the hotel beach to get your fill of surfing, which is generally best in the morning before the wind kicks in. You can either book lessons with the resort's four instructors or just board hire. For more advanced surfers, a surf guide can take you to the best spots in the Taghazout area. I spent a few hours paddling and nose-diving my board at the hotel beach with a few of the other guests - and enjoying it. Had I found my zen yet? Possibly not, but it was exhilarating launching myself across the waves and emerging like a triumphant drowned rat. Afterwards, I soothed my aching muscles in the spa's hammam, relaxing as the steam filled the room and began to cleanse both body and mind.
The yoga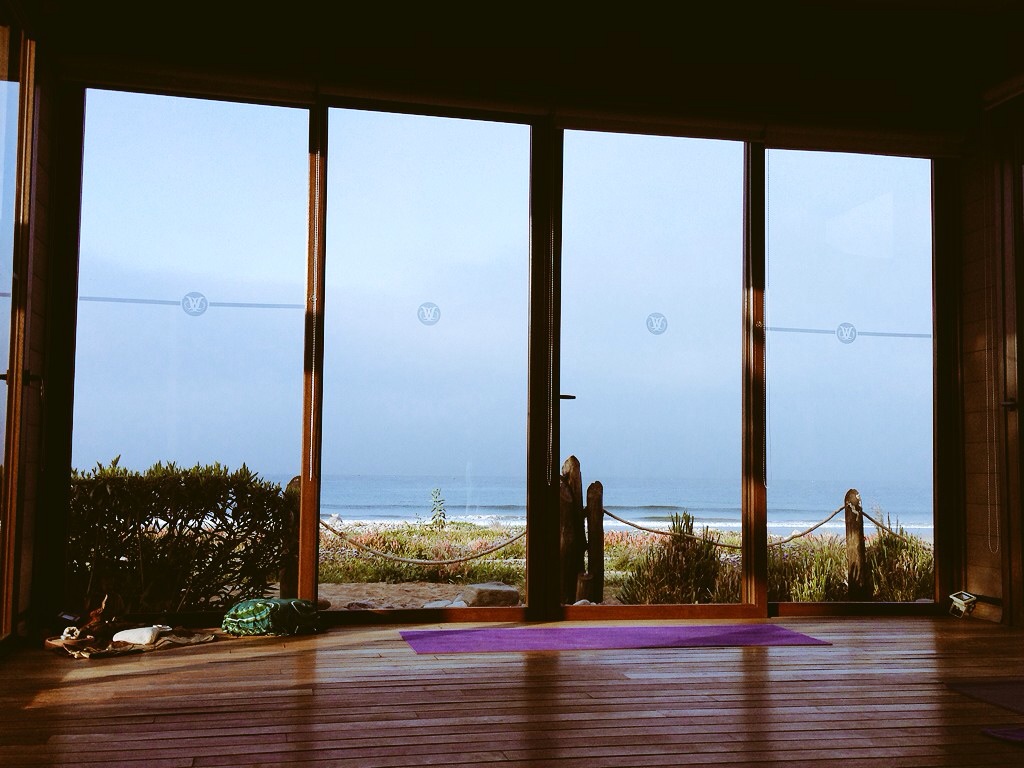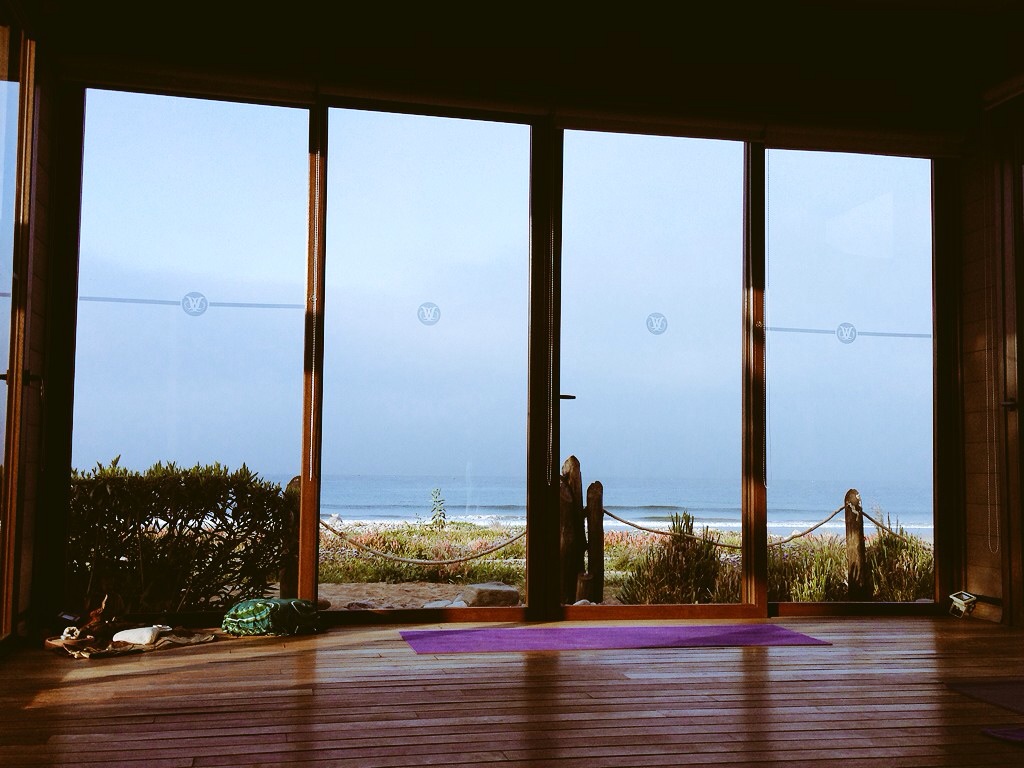 You can't help being swept up in all things inner peace when you are sitting on a yoga mat, breathing deeply as you face the ocean, with the soothing sound of waves lapping against the shore. Run by Karim, who has been teaching yoga for 18 years, the yoga sessions take place three times a day in the resort's beachfront studio with wooden floors and glass windows that give a panoramic view onto the Atlantic. I immersed myself in two sunrise sessions, and one at sunset.
"Surrender to gravity," Karim said, padding about the room as my class of just four people lay down on our mats after more than an hour of stretching, balancing and breathing. "Relax your facial muscles and let all tension dissolve." During our session, I had watched spellbound as the sky turned from dusty pink to fuchsia. Now that disc of sun was dipping below the horizon, becoming smaller and smaller until, like my own tension, it dissolved into the African night.
After three days of surfing, yoga and relaxing in Morocco, it seemed I had tracked down my inner zen. So next time I'm looking for it, I'll know where to start.